Same-day construction waste management across Ontario
At Countrywide Recycling, we want your construction site to stay on budget without sacrificing the environment. We make it easy for you to keep your construction and demolition materials out of the landfill. With a 60,000 square foot facility, we are able to process up to 800 tonnes of material per day. That means just about anything you can throw in a dumpster in a day, we can sort, recycle and put back to use.
How does it work?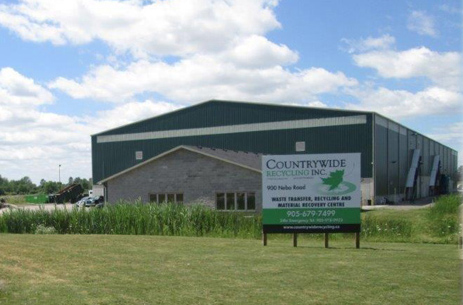 We source-separate all material by machines and by hand so we can achieve the highest level of material recovery possible. Our source-separation includes, but is not limited to, common construction and demolition materials which often needlessly end up in landfills across the Province of Ontario. Materials like wood, metals, cardboard, drywall and aggregates, to name a few.
Why do you care?
Maybe you forgot to book your waste disposal bin and you start demolition today. Maybe your construction waste management provider can't handle the amount of waste your job is creating. Maybe you want to score some LEED credits. Maybe you want a fast and easy place to drop off your unsorted waste.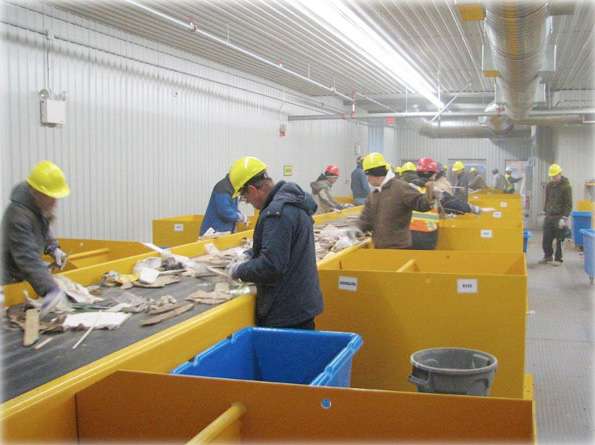 Not only is our material recycling facility user friendly, providing a convenient 'dump-and-go' service—freeing up your time and any obligation on your part in sorting the recycled goods. We will also pay you for your metals (as long as you separate it), provide free cardboard loads drop off, and can assist with your waste material management and transportation issues via our fleet of walking floor trailers and bins of different volumes.
Whether you're a bin company looking for a convenient place to dump your material, a homeowner renovating your home, a transfer station that is concerned about our environment or a project manager trying to keep your new condo development within LEED standards, we are the answer to all your construction waste management needs.
Contact us now
We're located just minutes from Hamilton's Lincoln Alexander Parkway and the QEW. For more information on bin rental or dump and go services, give us a call right now.