ENVIRONMENTALLY CONCERNED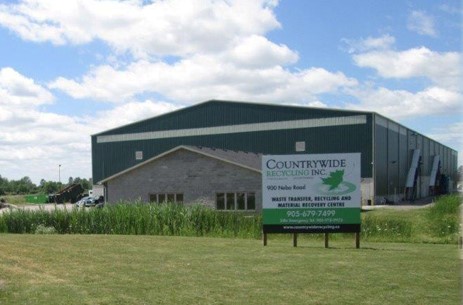 Countrywide Recycling Inc. cares about the environment and the impact we have on it. We believe in recycling everything possible that comes through our facility. Our diversion rate is 90% of all waste entering our facility. We will continue to offer specialized LEED reports to our customers and work at improving our diversion rate, as well as yours.
WASTE MANAGEMENT SERVICES
Here at Countrywide we pride ourselves on having a solution for all your waste management needs, and a bin for any project. Big or small, residential or commercial we have the solution to make your waste management simple. We specialize in supplying 1 bin for your mixed waste- we take care of the sorting.
HAMILTON RECOVERY FACILITY
We are a drop and go facility. We want to make your visits as simple as possible; whether your disposing some old furniture or a large building demolition the process is the same.
MATERIAL RECOVERY
We are a 60,000 square foot facility, and we process up to 800 tonnes of material per day. We are the most advanced indoor recycling processor in Canada, and we use our facility to turn our waste into reusable materials.