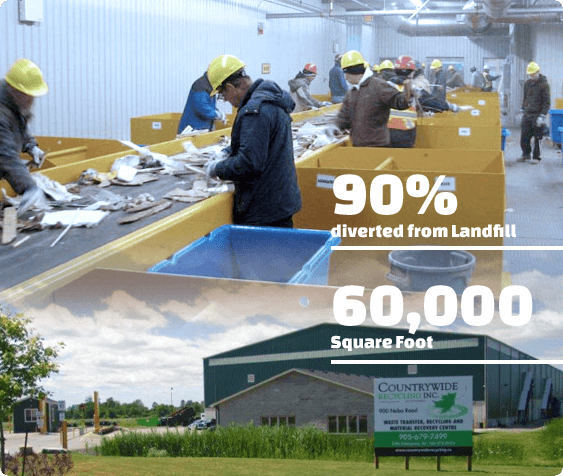 The Most Advanced Material Recovery Facility in Canada, 8 Minutes off the QEW
Drop off your construction, renovation or demolition waste at our 60,000 square foot facility in Hamilton and keep up to 90% of your waste out of the landfill.
We'll deliver/pick up bins and walking floor trailers to your job site. We'll separate wood, metals, cardboard, drywall, fines and aggregates for building contractors.
We'll sort, document and provide you with your LEED construction and LEED demolition papers. And whether you're planning far ahead or calling us last minute, you won't find a better price.
What Part of Our Business Can Best Serve Your Business?