GET RECYCLED MATERIALS FROM OUR MATERIAL RECOVERY FACILITY
Countrywide Recycling Inc. is a Material Recovery Facility (MRF) specializing in the recycling of non-hazardous construction, renovation and demolition materials. We don't just recycle waste at our material recycling facility we also sell recycled materials. If you need wood chips for your boilers, metal to smelt or cardboard, get it from us.
With a 60,000 square foot facility, we process up to 800 tonnes of material per day. That leaves us with lots of recycled materials to sell at bulk prices you won't find anywhere else. There's also the added bonus that this waste is diverted from our landfills and turned into a sustainable fuel source.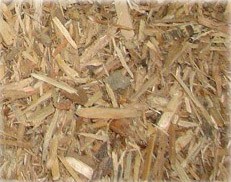 To learn more about our biomass products, metals and carboard give us a call, we would love to answer all your questions and get you samples.